Colonial Dental Lab
Welcomes You
Welcome to our Dental Lab. For over 40 years in the South Jersey
area we have been providing quality dental lab services, on-time
product deliveries and superior customer service and we are still
going strong with the newest technologies!
ORDER NOW
Special
Announcement
Colonial Dental Lab is pleased to announce they are joining The Dental Lab of Bristol, Pennsylvania. This alliance will both keep the same staff and continuing the long heritage that Colonial has nurtured for over 47 years, while now expanding our capabilities to many different products and services. New products include digital dentures using CAD/CAM technology and 3D printing.

We invite you to contact us for more information regarding this exciting endeavor.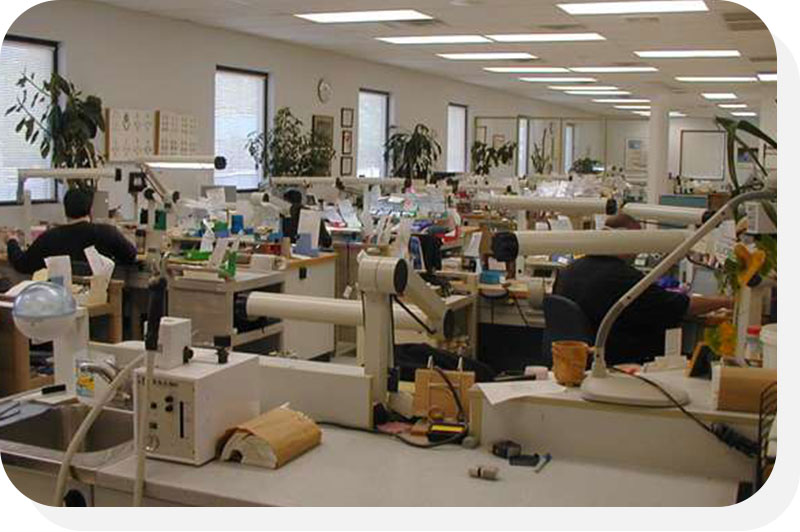 Welcome to
Colonial Dental Lab


The

Home Of Quality

Products & Services

Welcome to our Dental Lab, established in the Bicentennial Year of 1976. For over 40 years in the South Jersey area we have been providing quality dental lab services, on-time product deliveries and superior customer service and we are still going strong with the newest technologies!

Ours is a team approach. We believe your skill as a dentist, combined with the expertise of our technicians and adherence to strict quality control standards leads to the ultimate benefit for you and your patients. We have been providing quality work since 1976. Click for more....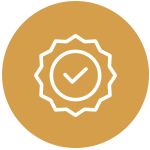 Our Quality Statement
Colonial's goal is to satisfy its customers' expectations and needs by producing high quality products that are delivered to the customer on time and to resolve customer issues in a professional, timely manner.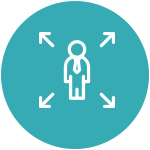 Outsourcing Statement
Colonial Dental Lab does not and never has subcontracted to any foreign country. We back this up by inviting you to visit our laboratory in West Berlin, New Jersey, unannounced (no appointment) so you can watch our technicians fabricate your restorations. Since 1976, Colonial Dental Lab has serviced the dental community of South Jersey and beyond, with quality, service, and the upmost integrity.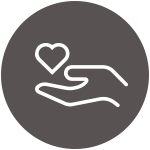 Donated Dental Services
Colonial Dental Lab is a proud participant in the Dental Donated program that offers free dental care to people who are not able to afford it.
Click here for more information.
"Colonial Dental Lab has been my "go to" lab for many years. Their professional approach, constant attention to detail and highly personalized service have been the reasons why they are an integral part of my dental practice."
"Finding a dental lab to work with is not just about the end product but should be about a partnership in patient care. John Belancio and the staff at Colonial Dental Lab work very hard to maintain that relationship to ensure not just a fine product but a satisfied patient and Dentist. My 20 plus years with Colonial have been very satisfying and rewarding both for me and my patients."
"Colonial Dental Laboratory deploys the latest dental technology to produce esthetic and functional complex, fixed and removable prostheses. Certified Dental Technicians, dental technicians and staff work together as a team to meet the dentist's requests in a timely and professional style."
"I have utilized the services of Colonial Dental Lab for the past 30 years and am proud to inform my patients that their dental prosthetics have been fabricated by the premier dental laboratory in South Jersey. Colonial features a state of the art facility with an emphasis on old time customer / doctor service. The quality of their work is exceptional and durable. I have bridgework in my practice that is 25 years old that still looks like new."
Our
Events
Several times a year, Colonial Dental Lab sponsors continuing education programs featuring the latest techniques and concepts in dentistry presented by many of the most highly respected speakers. These programs have primarily been presented in evening seminars at our West Berlin facility since our laboratory opened at this location in 1999. We also have offered many day long programs at different venues in the South Jersey area. Among these venues was the Battleship New Jersey and more recently, the Adventure Aquarium. Although many of these programs are presented in conjunction or cosponsored by various manufacturers and implant companies, most of our programs are of an educational and clinical nature and carry with them accredited continuing education credits from the ADA – CERP.

Below are listed over forty lecturers and clinicians with whom we have sponsored programs at our laboratory and other venues in the last 24 years.
Dr. James Andrews
Dr. Sibel Antonson
Dr. Alan Atlas
Dr. Christopher Barwacz
Dr. Harold Baumgarten
Dr. John Carollo
Dr. Gerard Chiche
Dr. Mitch Conditt
Dr. Nick Conte
Dr. Lyndon Cooper
Dr. Robert Faulkner
Dr. Reza Farshey
Dr. Jonathan Ferencz
Dr. Lou Graham
Dr. Frank Higgenbottom
Dr. Gary Horblitt
Dr. Brody Hildebrand
Dr. Ron Jackson
Dr. Richard June
Dr. Kenneth Koch
Kris Kersten,CDT
Dr. Ernesto Lee
Dr. Karl Leinfelder
Dr. Steve Lewis
Dr. Joseph Maniscalco
Dr. Joseph Massad
Dr. Ed McLaren
Dr. Allan Meltzer
Dr. Martin Mendelson
Dr. Gary Morris
Dr. Julian Osorio
Felix Pages,CDT
Dr. Dean Mersky
Dr. Ronald Perry
Dr. Sundeep Rawal
Dr. Paul Rosen
Dr. Anthony Sallisito
Dr. M. Nader Sharifi
Dr. Dennis Tarnow
Dr. Tom Trinkner
Dr. Dean Vafiadis
Dr. Chandur Wadhwani
Aki Yoshida,CDT
Dr. Mark Montana
Dr. Eva Anadioti
Dr. Domenic D'Amico
Dr. Marcus Dagnelid